Posts Tagged 'grown up sippy cups'
Jul 22 2014
These are grown-up sippy cups. Comic book character themed grown-up sippy cups. I suppose you could get one for your kid, but I think they are being marketed at adults. Two designs – Punisher and Deadpool. Here's the Punisher model: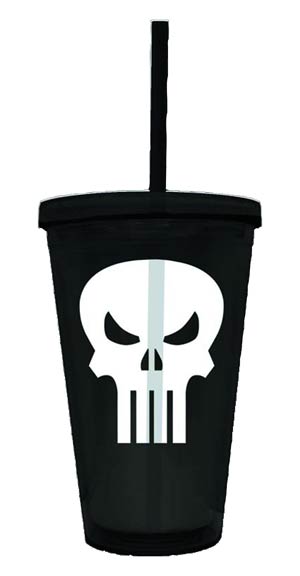 $11.99. Such a deal! Well, if you like that kind of thing.
Marvel Heroes Symbol Acrylic Cup – Punisher – Midtown Comics.